eLearnz Virtual Web Summit
When:
May 14, 2019 @ 8:00 am – 5:00 pm
2019-05-14T08:00:00+12:00
2019-05-14T17:00:00+12:00
Where:
Vodafone, Smales Farm
74 Taharoto Road Takapuna
North Shore 0622
New Zealand

eLearnz 2019 is a virtual Web Summit that brings together the world's top learning tech speakers. In a world where the rapid pace of technology change affects all industries, the way we learn and adapt to that change is fundamental to our successful future. Bloom Learning Technologies continually scans learning and development trends and technologies around the world to ensure you get the latest tech, tools and thought leaders at eLearnz to drive best practice L&D in Australasia.
Virtual Web Summit
The virtual Web Summit consists of five international speakers throughout the day. You can watch as many as you like or register to watch all 5. Each session also allows for interactive Q&A. All sessions will be recorded so if you are unable to make it on the day please do register as the recording will be sent to all attendees.
Web Summit Live Day Pass Auckland
The Web Summit live day is an opportunity for the New Zealand learning and development community to come together to watch the latest in digital learning trends and case studies. There will be conversation and collaboration that will inspire and invigorate so don't miss this exciting opportunity to get face to face with your peers and learn from these amazing speakers!
---
Keynote Speaker Donald H Taylor, Chairman, The Learning and Performance Institute UK
8.45am-9.45am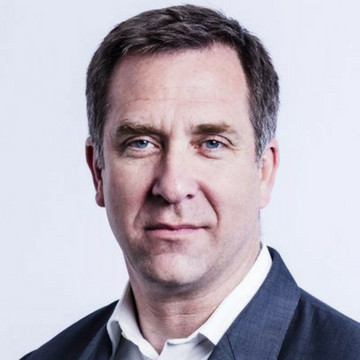 2019 Learning Results and Trends (2019 L&D Global Sentiment Survey)
Donald H Taylor is a recognised commentator and organiser in the fields of workplace learning and learning technologies.
Donald will be sharing the survey results from his annual L&D Global Sentiment Survey on what L&D professionals think will be hot in 2019, with results both globally and from the Australasian sector. Attendees will receive a copy of the global report.
There are some interesting differences in NZ in trends compared to the rest of the world. Last year personalisation and adapative delivery topped the table, pushing collaborative and social learning into second place. Personalisation is hotter than ever thanks to the possibilities offered by algorithms and artificial intelligence. Microlearning was a hot topic for NZ but that does not mean it is well defined, understood or implemented. VR, AR and AI all featured highly. Are they mature enough to impact mainstream enterprise L&D in 2019?
---
Keynote Speaker Amy Brann, Synaptic Potential
10.15am-11.15am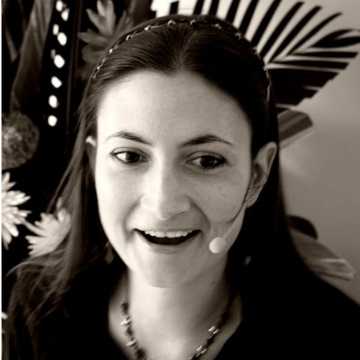 The Human Tech Side of Digital Transformation – Boosting Performances with Change ReadinessNQ
• Understanding how the science of ChangeReadinessNQ works
• Applying the framework to assess your individual and organisational ChangeReadinessNQ
• Developing strategies for your employees to achieve great performance
ChangeReadinessNQ: Strengthening your organisation's /employees ability to manage change and cultivate opportunity.
What is ChangeReadinessNQ? No organisation is immune to change. The way your organization prepares for and reacts to sudden shocks or long-term changing trends has a huge impact on its success. Technology is not pushing pause anytime soon.
ChangeReadinessNQ is the capacity of your organisation – and in particular the employees working within your organisation – to intelligently anticipate, prepare for, manage and respond to change, proactively cultivating the resulting opportunities and mitigating potential negative impacts.
By identifying and assessing potential capability gaps in your employee's ChangeReadinessNQ across its core pillars, you will be able to make informed decisions that will strengthen the change readiness of your organisation.
Amy will cover:
Why is ChangeReadinessNQ important?
What are the Core Pillars of ChangeReadinessNQ? (the Framework)
What drivers optimize ChangeReadinessNQ?
"I love making organisations better through game changing neuroscientific insights. I do this as an author, consultant, workshop creator and speaker all over the world"

Amy Brann blends her academic knowledge of how the brain works with her experience of leaders' challenges to share uniquely insightful ways forward.
Amy consults, delivers workshops, keynotes and runs culture change programmes globally to companies such as Accenture, EY, and Warner Bros. Her organisation partnered with Bangor University's Behaviour Change Centre to enable participation in researching and developing the cutting edge insights that are solidly underpinned by science. These sort of credible approaches mean organisations trust her to partner with them to get results.
She is the author of 'Make Your Brain Work', 'Neuroscience for Coaches' and 'Engaged: The neuroscience behind creating productive people in successful organisations'.
Based in Warwick in the UK, she is frequently described as an inspiring and engaging speaker who shares bite sized actionable takeaways.
---
Keynote Speaker Gary Cookson, EPIC
11.30am-12.30pm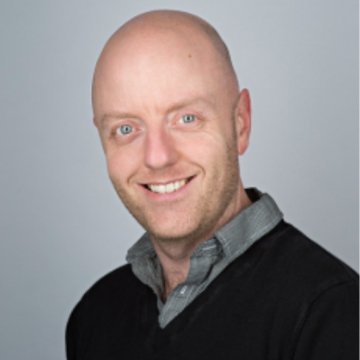 Successful Digital Transformation
What makes digital transformation succeed or fail? As 53% of business leaders feel their business faces digital disruption over the next 2 years, why do less than half of these have a formal digital transformation strategy in place?
Transformation, digital or not, creates anxiety and fear amongst employees – so getting it right is key to employee engagement as well as business productivity. If we are to make it work, we need to understand not just the technological side of change but the cultural side too.
In this session, Gary Cookson will explore how businesses can get digital transformation right, and explain 9 key tips that you can use to get your organisation ready.
Gary Cookson's organisation, EPIC, helps people and places to Evolve, Perform, Improve and Compete.
Gary Cookson is a CIPD Chartered Fellow, Fellow of the Learning and Performance Institute, qualified coach and member of the Association for Coaching, Personal Trainer accredited by the REP, teacher, qualified workplace mediator, qualified H&S professional and a distance learning tutor.
Career-wise, before launching EPIC, Gary was Associate HR Director at the DBS, and HR Director at Trafford College. Prior to that he was doing HR/OD integration work at a new housing group, and before that Head of HR & OD at Golden Gates Housing Trust for 11 years. He has also managed and delivered CIPD programmes for many years and delivered face to face and distance learning qualifications for a range of providers and awarding bodies.
---
Keynote Speaker Rohan Chandler, Head of Content, GO1
1.30pm-2.30pm

Technology and Curation in the Rapidly Changing World of Corporate Training
How should companies invest in their staff training in a world of shortening skills cycles, increased casualisation and proliferation of content.
Learn more about how you can embrace curation and start changing the learning culture within your orgnaisation.
Rohan is a seasoned executive with over 15 years experience in technology,finance, consulting and data sciene, having worked for The Boston Consulting Group, Goldman Sachs, ANZ and most recently Seek before joining GO1.
As Head of Content, Rohan is passionate about delivering business innovation and helping people develop their full potential through education. He holds an MBA from Harvard Business School.
---
Keynote Speaker Dr Robin Petterd, Sprout Labs
2.45pm-3.45pm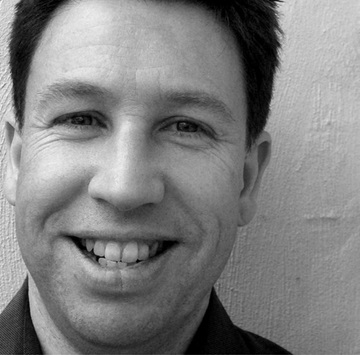 How can L&D become more data driven?
Data has become the goldmine for future innovation in all industries.
During this session Robin will explore what it means for L&D to become more data driven. Learn about cutting edge trends such as AI and machine learning but also simple approaches to data driven L&D like building dashboards and correlating data and looking for useful data beyond your LMS.
Robin Petterd has a PhD in interactive digital media and has worked in that field since 1993. He is the founder of Sprout Labs (2007) where he helps organisations transform how they learn. At the moment, Sprout Labs is working on a new AI based learning analytics platform. He is the host of the Learning While Working podcast and virtual conference and regularly runs webinars and other events.
---
Keynote Speaker Paul Schneider, Senior VP Business Development, dominKnow
4.15pm-5.15pm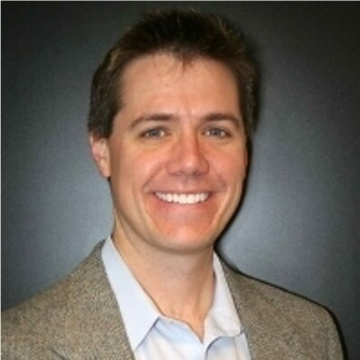 How can Interactive Video support learning and performance improvement?
Interactive video often has a wow factor that's hard to deny. What's critical for L&D, though, is thinking beyond the wow factor to ensure interactive video truly supports learning and performance improvement. Interactive video offers a range of design models, each with different strengths. Understanding how to align those strengths to different learning needs simplifies your design process, reduces development costs, and produces the best results for your organization.
In this session, you'll explore a range of interactive video options in order to build a reference framework. You'll discover how these models can then be applied to different learning needs, contexts, and situations to take advantage of each model's strengths. You will also walk through instructional design strategies for each model to help you begin your planning and design work. And you'll hear a range of practical tips to help you make your designs come to life with the best possible results for your organization.
In this session, you will learn:
· About the design models commonly used for interactive video
· How design models can support different learning needs and contexts
· Instructional design and planning strategies for each design model
· Practical design and creation tips for interactive video that speed up the creation process and improve the learning experience
Paul Schneider has worked in distance communication technologies in academia and corporate for over 18 years, primarily focused on distance learning. Paul has provided services in most areas of learning, including instructional design, distance education, mobile training, and performance support. He currently oversees operations and business development at dominKnow, an eLearning Authoring software provider.
---
Also happening:
eLearnz eLab Auckland, 15th & 16th May 2019
Two day eLab, where you can come along and learn the latest technology tools in 6 hands-on mini workshops.
---
Register your spot for the Virtual Sessions or Book your Bean Bag for the Live Day in Auckland now!
Get ready to connect, inspire and be inspired!
---
Sponsorship and Digital Exhibition
To keep the registration cost down, we are offering corporate digital sponsorship. We only sponsor with the best, like minded organisations and we will only be taking one organisation per industry, so get in quick!
Contact: Nicki Turnbull
Phone: 09 363 2827
Email: elearnz@elearnz.co.nz
---
eLearnz Web Summit Ticket Pricing:
(as Web Summit is an international event, payment is in US dollars)
Virtual sessions – US $6.75 each
Full day live pass EARLYBIRD on sale until 31st March – US $195, includes lunch
Full day live pass (from 31st March) – US $295, includes lunch
---
Please note our cancellation policy:
For cancellations on or prior to March 15th, 100% of the conference fee, less booking fees, will be refunded.
For cancellations on or after March 16th but prior to April 14th, 50% of the conference fee, less booking fees, will be refunded.
For cancellations on or after April 15th, no refunds will be issued for cancellations. Substitutions are welcome though!